Sora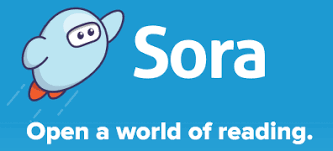 Sora is an online library that has books suitable for a wide range of ages and reading abilities. Through the library, you can access a wide range of eBooks, eAudiobooks and even eMagazines. The text type, size and spacing can all be adapted to suit the needs of the learner; the colour of the page can also be changed.
Sora can be accessed by clicking the logo above or you can download the app from your preferred app store. Please also see the document below on how to get started. If you have any questions, please don't hesitate to contact us. Alternatively, Sora have a comprehensive help page which can be found by visiting Sora Help (soraapp.com).
We hope you enjoy using the library as much as we do!