The Queens Green Canopy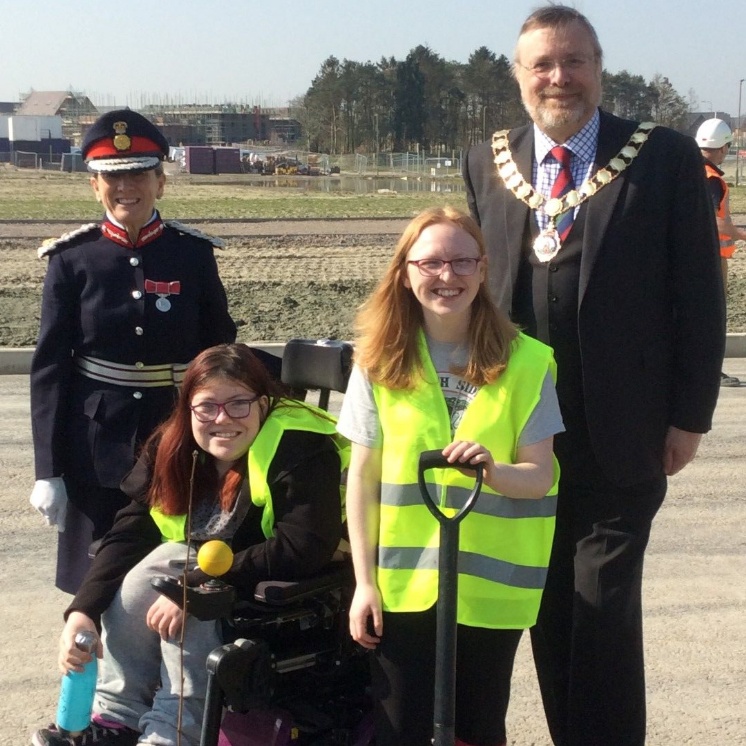 Planting trees for the Jubilee
On Wednesday the 23rd of March, we went over to Kingsgrove housing in Wantage. We were invited by the Kingsgrove Wantage community liaison team to take part in their Queens Green Canopy project. This project is part of the initiative to mark her Majesty's platinum jubilee in 2022 which invites people across the UK to 'plant a tree for the Jubilee'.
When we got there we were met by Stuart and Lee from ground control and ACS construction. They showed us where and how we were going to plant trees. The Mayor of Wantage, Jim Sibbald and the Lord-Lieutenant Mrs Marjorie Glasgow BEM were also there as they were the VIPs for the event. They shook our hands and even helped Amana, Charlotte and Jacob plant some trees.
We planted the trees with another school (Wantage Primary Academy) and we helped the children from there with some planting, there were lots and lots of trees there that needed to be planted. We didn't do it all, but we did quite a lot of them.
It was a bit difficult to walk on the ground, but we managed. At the end of the event Lee told us all about the trees that we planted that included Willow trees and Hazel trees. The Mayor gave a speech thanking everyone for their help and pointed out that we were part of the first event in Wantage to mark the Queens Platinum Jubilee. As we left Lee gave us a Cherry Blossom tree to take back and plant so we could also mark the occasion at Fitzwaryn.