Fitz Kids Holiday Club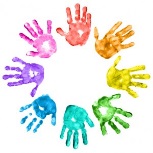 Fitz Kids is a holiday club for the children of Fitwaryn School and the surrounding area.
It provides fun, stimulating, child-initiated activities within a safe, friendly and inclusive environment.
We follow the values and ethos of Fitzwaryn School and encourage and demonstrate these qualities at all times.
Children can relax and spend time with other children on activities such as; art, cooking, playing games, construction, sports, music and soft play.
At times we will arrange for other professionals to come in and deliver activity days/ work shops or even go out for daytrips.
Fitz Kids are contracted by Oxfordshire County Council to provide 20 days holiday club provision each year.
Please see the pictures below for images of the fun we have!
---
Recent Updates/ News
February half term was Fitz Kids first venture in to the virtual world. We ran three days of activities via zoom, including; story time sessions, signed songs, bingo, scavenger hunt and two interactive theatre sessions with Head2Head Theatre Group.
The sessions were great fun and it was lovely to see lots of smiling faces joining in.
Easter- All being well we are intending to run face to face provision. To enable us to do this we have changed the dates (see below).
Fitz Kids Dates 2020/21:
February Half Term- Monday 15th - Wednesday 17th (Virtual Activity Sessions)
Easter Holidays- Wednesday 7th - Friday 9th April
May Half Term- Tuesday 1st & Wednesday 2nd May
Summer Holidays- (wk1) Monday 2nd to Friday 6th August and (wk2) Monday 23rd to Friday 27th August (TBC)
---
Contact Details
During school hours you can get hold of me on the school telephone number- 01235 764504 (Clair Taylor OSLO/club manager), messages can also be left with the school office or email c.taylor@fitzwaryn.oxon.sch.uk emails are checked daily but during busy periods please allow 48 hours for a reply.
Out of school hours/holiday club time contact– 07909 113 059
Please see the Attachments below for key information.