Fitz Kids Holiday Club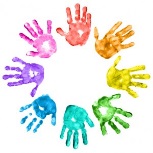 Fitz Kids is a holiday club for the children of Fitzwaryn School and the surrounding area.
It provides fun, stimulating, child-initiated activities within a safe, friendly and inclusive environment.
We follow the values and ethos of Fitzwaryn School and encourage and demonstrate these qualities at all times.
Children can relax and spend time with other children on activities such as; art, cooking, playing games, construction, sports, music and soft play.
At times, we will arrange for other professionals to come in and deliver activity days/ work shops or even go out for day trips.
Fitz Kids are contracted by Oxfordshire County Council to provide 20 days holiday club provision each year.
Please see the pictures below for images of the fun we have!
---
Recent Updates/ News
Easter 2023
We had four days of fun and activities during the Easter break and the weather was very kind to us!
Monday was spent at Thomley, where the young people loved spending time outside on the bikes, go-carts and zip wire. However, the most popular piece of outdoor equipment was the new jumping pillow, which had been installed since our trip last year - the children (and staff) loved it, and as always our children were kind and courteous of other users. We also enjoyed exploring the creative play rooms and spending time in softplay and the ball pit.
Tuesday was another successful trip to Maymessy for the upper group. The young people cooked roasted vegetable fajitas and chocolate crispy cakes for their lunch, played tennis outside and played games, completed puzzles and did some Easter crafts inside too.
Anna & Maia at Maymessy commented on how amazing the group were at both the cooking and clearing away, and how they are looking forward to our next visit.
Wednesday was an activity day at Fitzwaryn, where both groups spent time inside and outside on their favourite games/activities, Easter themed crafts and had an egg hunt, with a little treat at the end.
Lower group especially enjoyed the sensory tuff tray, with kale, herbs and lentils- most of which were eaten!
Upper group enjoyed making the Easter decorations to take home.
Thursday was a sensory play day for lower group, we had the fabulous Katie from Swings and Smiles in for the afternoon and the children loved exploring the Easter themed sensory play session she had set up and judging by the amount of giggling, great fun was had in the dark den with the lights.
Once again, many thanks to all the staff supporting at the club, making it fun and successful for our pupils
Fitz Kids Dates 2023/24:
Christmas Holidays- no provision
February Half Term- Monday 12th & Tuesday 13th February
Easter Holidays- Monday 8th - Thursday 11th April
May Half Term- Thursday 30th & Friday 31st May
Summer Holidays- wk 1: Monday 29th July- Friday 2nd August
wk 2: TBC
---
Contact Details
During school hours you can get hold of me on the school telephone number- 01235 764504 (Clair Taylor OSLO/club manager), messages can also be left with the school office or email c.taylor@fitzwaryn.oxon.sch.uk emails are checked daily but during busy periods please allow 48 hours for a reply.
Out of school hours/holiday club time contact– 07909 113 059
Please see the Attachments below for key information.
Picture Gallery