Fitz Kids Holiday Club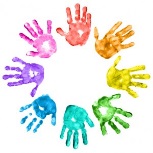 Fitz Kids is a holiday club for the children of Fitzwaryn School and the surrounding area.
It provides fun, stimulating, child-initiated activities within a safe, friendly and inclusive environment.
We follow the values and ethos of Fitzwaryn School and encourage and demonstrate these qualities at all times.
Children can relax and spend time with other children on activities such as; art, cooking, playing games, construction, sports, music and soft play.
At times, we will arrange for other professionals to come in and deliver activity days/ work shops or even go out for day trips.
Fitz Kids are contracted by Oxfordshire County Council to provide 20 days holiday club provision each year.
Please see the pictures below for images of the fun we have!
---
Recent Updates/ News
Summer 2022
Wow, what a summer!
It was a joy to be able to get back to the trips and activity workshops which the children enjoy so much and to raise our attendee numbers back up to (& beyond) pre-pandemic levels. Due to this, across the 10 days of holiday provision we supported young people, from 48 families, to access 156 sessions of play.
Favourite on-site activities were definitely the Inflatables play day and the visit from Chloe's Mobile Farm. Other onsite activities were; construction and den building day, sensory play day, games day and the epic finale of water play day, where the staff got just as wet as the children.
Lower group had another successful trip to Swings and Smiles sensory play centre in Thatcham, if you haven't yet visited take a look it is a fabulous facility. Whilst there the children loved playing outside in the accessible play area, in the sensory room; on the indoor swing & in the ball pit and exploring all the different toys and resources in the activities room.
Upper group had a trip to Gravitee Golf in Oxford, where they expertly navigated the course which had some tricky obstacles.
During the second week, they also had a trip to Hill End Nr. Oxford where we took part in the Trail Challenge. The young people showed amazing listening skills, teamwork, and cooperation. They also enjoyed the role reversal of helping the adults out on the more challenging tasks. At the end of the trail we were rewarded with a yummy picnic together.
As you can see, it was a fun filled, action packed 10 days- a huge thank you must go out to all the staff who made this possible, taking on my ambitious, and sometimes slightly bonkers, plans with a smile, great sense of fun and not to mention dedication and professionalism in supporting the young people. They truly are an amazing team, so thank you & well done!!!
As we start the next school year, plans are already afoot for more exciting activities. Keep your eyes on Parent Mail for future flyers and booking forms, which come out towards the beginning of each term, to get signed up…
Please have a look at our picture gallery below to see some of our summer fun!
Fitz Kids Dates 2022/23:
October Half Term- Mon 24th & Tuesday 25th October
Christmas Holidays- no provision
February Half Term- Monday 13th & Tuesday 14th February
Easter Holidays- Monday 3rd - Thursday 6th April
May Half Term- Thursday 1st & Friday 2nd June
Summer Holidays- wk 1: Monday 31st July- Friday 4th August
wk 2: Monday 21st - Friday 25th August
---
Contact Details
During school hours you can get hold of me on the school telephone number- 01235 764504 (Clair Taylor OSLO/club manager), messages can also be left with the school office or email c.taylor@fitzwaryn.oxon.sch.uk emails are checked daily but during busy periods please allow 48 hours for a reply.
Out of school hours/holiday club time contact– 07909 113 059
Please see the Attachments below for key information.
Picture Gallery