January 2021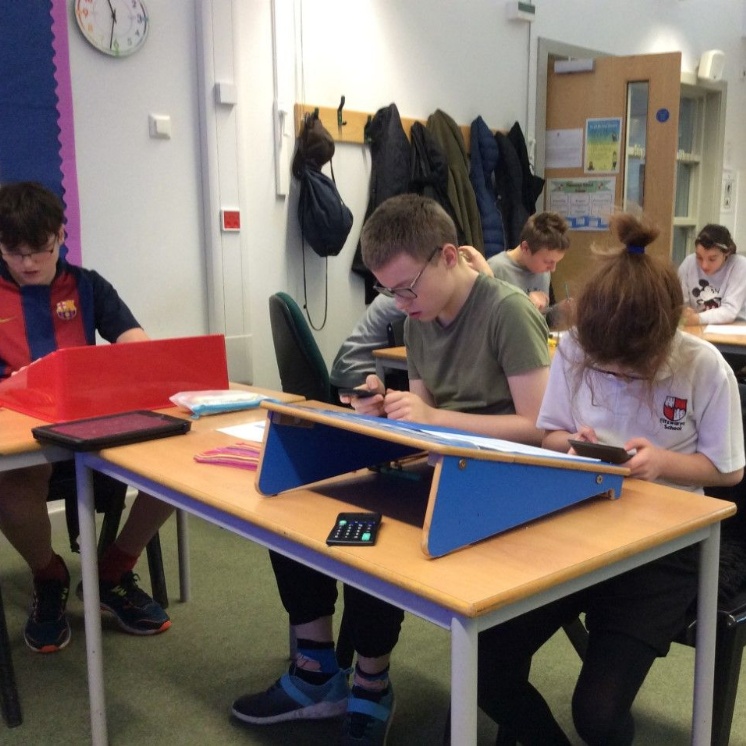 We have had a really busy week in school this week and today was no different! First, we did our normal walk around the track and then reading. Some of us read with adults and some of us read independently. We're really proud of how much our reading is developing!
After that, we went to the hall and took part in 'P.E. with Joe' alongside some people at home. We all joined together on Zoom and it was so much fun seeing people at home work hard to keep fit as well. We hope you like the picture of us exercising.
When we got back to the Senior School building, someone had changed the pool table over to a basketball game. Luckily for us, it was raining at break time so we got to have a go on it. You wouldn't believe how much we enjoyed it!
Before lunch, we had Maths. Like some of the people at home, we are learning to use a calculator. Some of the questions were really tricky but once have the skills to use it, we can use it alongside other apparatus.
In the afternoon, we had a session on the bikes and then we had computing. We are learning to type using Purple Mash. It's so much fun and will help us in the future as well.
We hope you enjoy the rest of the week!